Natural curly hair
How do they wash and dry curly hair? Here are some tips to have them naturally beautiful and healthy, well defined and shiny without spending a fortune!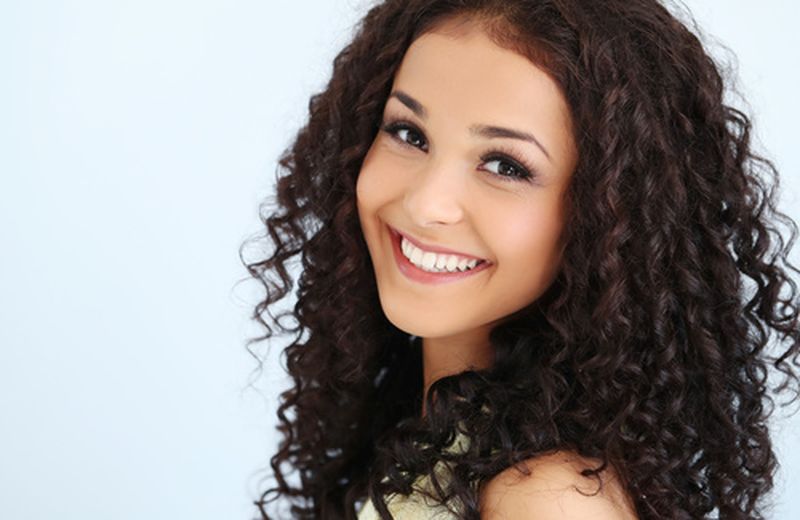 Every hedgehog a whim
Curly hair is as beautiful as it is unruly , and therefore difficult to get into shape, especially in the transition from medium length to real long hair. 
Furthermore, if straight hair is all the same,  curly hair is not all the same: there is curly and curly , and each must be known thoroughly and respected.
To do this, however,  you don't need to spend a fortune:  just a few small tricks and some natural products to use . Here are some washing, laying, drying and care tips to always have them naturally beautiful.
Natural curly hair: how to do it
Detangle natural curly hair with your hands and fingers before washing, getting to comb it gently with a wide-toothed wooden comb. A comb of lubricated beech wood or, alternatively, carbon fiber or ceramic would be ideal. 
Then proceed with washing : better to use a gentle and curative shampoo , not aggressive, absolutely avoiding products that contain silicones or parabens. Choose organic and vegetable nourishing shampoos based on almond , shea or coconut oil or consider the "no poo" methods .
Then, rinse carefully without rubbing  but gently massaging the skin with your fingertips and toning the hair with a final jet of cold water.
Read also 
Spirulina for hair wellbeing >>
Long curly hair: how to dry it
You can also do this by applying a nourishing do-it-yourself mask or natural conditioner . If the hair is very dry, the advice is to rinse gently, leaving a light layer of product on the hair. 
Then proceed with drying: after leaving them for a few minutes wrapped in a towel, free the hair without ever touching them with your fingers, and, if they cannot be dried naturally, in the summer sun, get a  diffuser and dry them at head down, starting from the roots.
Avoid touching curly hair during drying : you will do it only in the final phase, getting up, to "release" all their beauty!
A daily beauty tip for curly hair? An all natural curl definer is made by mixing  pure aloe vera gel with a drop of  coconut oil or alternatively a  do-it-yourself natural gel made from  flax seeds  boiled for about ten minutes and then left to infuse for about an hour.