The application to monitor health is Apoteca Natura CheckApp
Technology can become an instrument of well-being and prevention. Let's find out how the application works to keep in touch with your trusted pharmacist.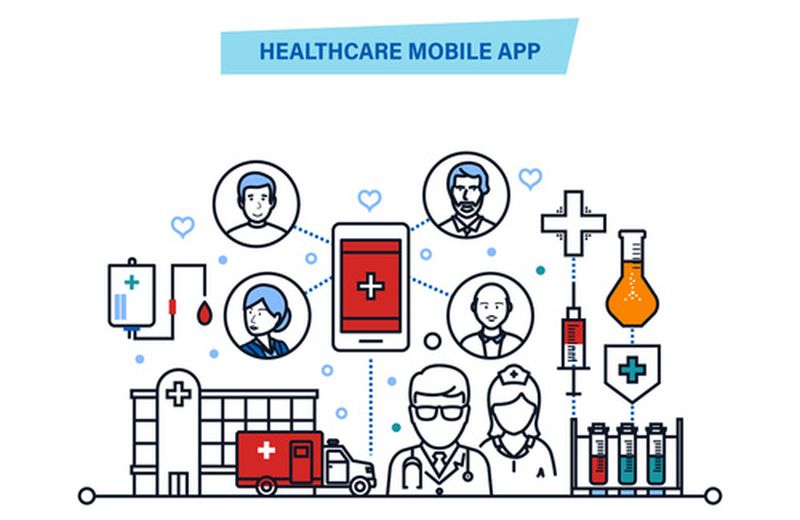 " What a strange stomach ache, let's see what it can be !" And she immediately connects to the internet. Who has never done it? The Web has multiplied our opportunities for knowledge exponentially and we consider the web the first expert to turn to . 
Information flows online and we are quickly satisfied with respect to doubts of any kind, neglecting to know exactly if the source we turned to is really authoritative and the contents reliable.
But if the need to get information quickly often exceeds the search for information accuracy, it must be said that, even online, there is no shortage of tools that in terms of reliability prove to be smart and effective to take care of our health while being connected.
Health within your smartphone's reach
We have the most innovative and customized  Applications , which follow us wherever we are and at any time.
Furthermore, in the field of well-being, news is on the agenda . But what shouldn't be missing from an App that proposes itself as a trainer to live healthily and better?
It must be intuitive, complete, easy to consult, with highly specialized scientific content and, why not, free. 
He must never provide therapies or advice that take the place of a doctor's consultation , but remember the rules of a healthy lifestyle, based on prevention, and possibly direct towards the most suitable specialist to treat each problem in its specificity.
The answer: Apoteca Natura CheckApp
The Apoteca Natura pharmacy network responds to the need to feel accompanied and advised in our research and maintenance of well-being and for this reason it has created Apoteca Natura CheckApp : an agile tool that meets all these requirements , like a sort of " small pharmacy " within reach of hand that includes all aspects relating to health in a single tool, i.e. diagnostic reports, therapies, prevention, lifestyles and the purchase of products in pharmacies: an icon on your smartphone is enough to contain all the information you need to monitor your own state of health whenever desired. 
From the simple and intuitive interface it is possible to quickly track and manage all health data and, with the help of your trusted pharmacist, have the right advice for every need.
What you can do with Apoteca Natura CheckApp
> Works as a reminder , reminding you when to take therapies, thanks to the Reminder function;
> saves all the measurements of your values ​​inserted in the Health Profile by creating convenient graphs that show their trend over time;
> it is a sort of "movement tutor" : it keeps track of the steps taken during the day, comparing them with the targets to be reached for an optimal state of health;
> offers a 360 ° health profile with the Prevention Questionnaires , to identify any risk factors and correct incorrect lifestyles, with professional and personalized advice, aimed at improving the state of health and guiding people in a path of prevention and conscious health;
> shows the latest purchases in pharmacies, with an eye to your wallet, because it allows you to obtain benefits and promotions in pharmacies that adhere to ApoCard.
Keeping an eye on your health with Apoteca Natura CheckApp requires a few, simple steps : just register on the website  https://profilo.apotecanatura.it/home/main  or download the application and start entering your data. 
To remember: Apoteca Natura CheckApp supports and supports the task of the pharmacist who takes care of the well-being of his customers at 360 degrees with personalized advice and ad hoc services offered in the area.