May 12 World Fibromyalgia Day
A widespread and dull pain, for a "phantom disease" difficult to diagnose: this is what you need to know about fibromyalgia and why it is important to participate in the World Day dedicated to it on May 12th.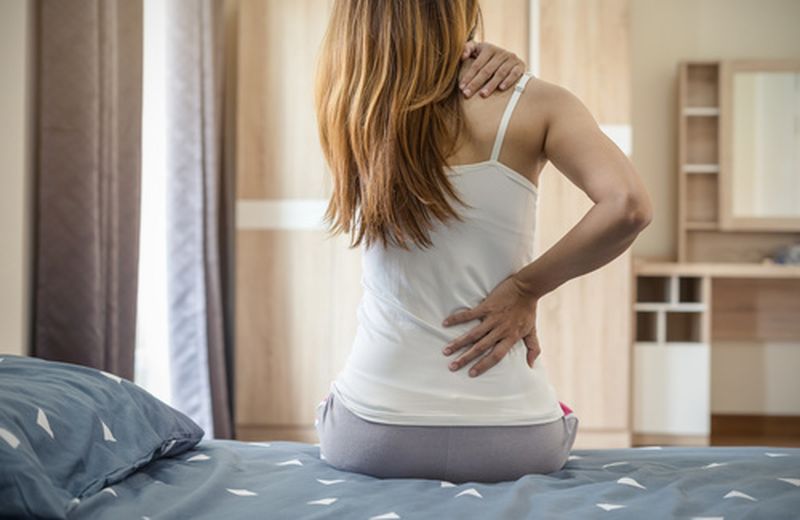 What is Fibromyalgia
It is a chronic and disabling disease also called "fibromyalgia syndrome" , not easy to diagnose and understand, so much so that it is also called "phantom disease".
It is in fact a persistent muscle and skeletal pain, a diffuse and dull pain which also affects ligaments and tendons and which also takes on the forms of exhaustion and fatigue ; sometimes this pathology can be accompanied by "secondary" symptoms such as anxiety, insomnia , depression , intestinal disorders. 
Fibromyalgia affects almost 2 million people in Italy today , most of them  women . World Fibromyalgia Day is celebrated on 12 May precisely to raise awareness of this subtle, insidious and difficult to diagnose syndrome .
For the occasion, many Italian squares will be colored purple by the countless balloons inflated and flown for the occasion. And to think that the Day was established to celebrate the birth anniversary of Florence Nightingale, "the lady with the lantern", considered the founder of modern nursing and who, in all probability, had herself suffered from fibromyalgia.
Appointments for World Fibromyalgia Day
> At the Asmar headquarters in Cagliari in via Baccelli 7, on Thursday 12 May at 6.30 pm, an event will be held that will see patients, specialists and institutions in comparison. 
> From the  Facebook page you can find all the initiatives, congresses, meetings and solidarity walks promoted in many Italian regions by the Association of the United Fibromyalgia Committee 
> Puglia, Valle d'Aosta and purple bluebells . On the occasion of the World Fibromyalgia Day "Donati una campanula": event in Taranto with an information gazebo, for which Apmar  will be present with its stand in Piazza Maria Immacolata, on the Via Mignogna side, from 9.00 to 19.00. The initiative will also be organized in Valle d'Aosta, where, Ansa communicates , the Valle d'Aosta Fibromyalgia Syndrome association will be present with a banquet at the Gros Cidac supermarket in Aosta starting at 8.30 am until all the plants run out.
> Conferences for Fibromyalgia Day.  An important meeting is held in Rome and is entitled "Fibromyalgia personalized therapy, nutrition and analgesia" on 12 May 2018 at the "Auditorium Parco della Musica" starting at 2 pm
> And here is also the event "Fibromyalgia in my opinion"   of those who have made this pathology a strength and want to share their point of view and their experience with other people.