Do you know what you wear? Be careful what you put on the body
We are very attentive and informed about the quality of the food we bring to our tables. But how much do we know about our cosmetics? What is spread on the skin also reaches our body: we make sure that they are only substances with positive effects.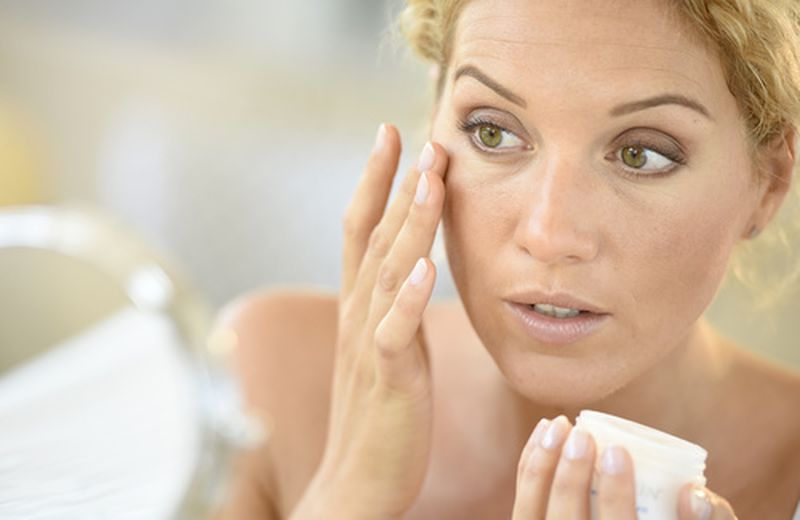 We all pay close attention now to the list of ingredients of the foods we buy. We know everything, or almost everything, about pesticides, preservatives, additives, flavorings and this is good because it helps us to choose the best, most natural and least harmful foods for our body.
But who ever thinks of cosmetics ? Do we know that everything that is spread on the skin sooner or later reaches the body through the bloodstream ? This is why it is essential to pay absolute attention to what you put on the body , in order not to risk frustrating our healthy diet with inappropriate body creams.
Do you know what you wear? Be careful what you put on the body. These (better than) no
From our summary accounts, there could be about 170 chemicals that every woman smears on herself every day . Are we sure we know them all? And are they all harmless?
Without excessive alarmism, we try to find out which are the main categories of substances that it would be better not to find in our cosmetics , and why:
> Parabens , used as preservatives. Present as metyl-, ethyl-, butyl-, propyl- paraben . Studies have shown that they tend to accumulate in the body's tissues and could even have carcinogenic effects in the long run due to their chemical structure similar to that of estrogen, the female hormones.
We underline that the Italian Association for Cancer Research (AIRC) states, however, that there are currently no significant studies such as to confirm the carcinogenic action. Other studies have also shown that they could interact with UV rays , accelerating the aging process of the skin .
In sensitive individuals, parabens can trigger contact dermatitis .
> Petrolatum , or products that derive from the refining of petroleum. The list includes paraffinum liquidum, propylene glycol, silicones, petroleum jelly.
If they are completely refined , they should be inert and free of the carcinogenic compounds present in less refined petroleum products (obviously not used in cosmetics).
Due to their film- forming power they can be occlusive or could "close the pores", with the possible development of folliculites.
> Silicones: there are different types. Siloxanes are the most common in cosmetics. These are non-biodegradable products, therefore potentially harmful to the environment .
For our body instead they are inert molecules : on our skin they create a protective film that prevents exchanges in the skin, therefore they should not be used in excess or for prolonged times.
> Disinfectants such as Triclosan : according to the Italian Association of Dermatology and Cosmetology, the continued use of triclosan in cosmetics "despite being devoid of direct harmful effects on the health of consumers from a toxicological point of view, does not definitively avert the potential danger of contributing to development of bacterial strains resistant to triclosan itself and to other antibiotics ".
Its use should be limited to actual situations in which disinfection is required .
> The substances methylisothiazolinone and methylchloroisothiazolinone : these are skin sensitizers, now only allowed in rinse-off products.
> Butylphenyl methylpropional : recently considered generally unsafe in cosmetic products; is a substance already included in the list of allergenic fragrances .
Read also 
Children's skin, which products to use and which to avoid >>
Do you know what you wear? Be careful what you put on the body. These yes
We have seen that some chemicals can be harmful, at least others are inert (why use them then?). So let's consider what are the ingredients we would like to find in our cosmetics , which have positive effects for our skin and little or zero toxicity for our body. 
In any case, it is advisable to pay attention to plants or other natural substances present in cosmetics as they can cause allergies in sensitive subjects, despite being completely natural.
What are the substances we want to spread on our body? Here are some of the main ones:
> Vitamin A : used to treat acne, eczema, melanocyte diseases and prevent skin aging;
> vitamin C : antioxidant used to promote the synthesis of collagen, to reduce hyperpigmentation, to protect the skin by disinfecting it;
> vitamin E : acts in synergy with vitamin C as an antioxidant and anti-aging;
> ceramides : they are used to restore and keep the skin barrier intact which, with age, loses consistency;
>  vegetable butters and vegetable oils , rich in vitamins and emollient substances, soothing and protective for the skin and hair. For example: cocoa butter , Shea butter , almond oil , Jojoba oil (which contains ceramides), Borage oil ;
> Essential oils, with various healing properties such as Tea Tree oil , natural sanitizer, degreasing oils for the hair (lemon or sage essential oil)
Last warning: to be more reassured about the absence of traces of contaminants , it is better to choose certified products , tested in vitro and in vivo (on volunteers, not on animals) and coming from organic farming.
Read also
>  
Blends of essential oils for the beauty of the skin
> 
Halloween make-up, but natural