Vanda Scaravelli, who she was
Even today Vanda Scaravelli teaches school, not only as a teacher and pioneer, but for the spirit behind her method, based on freeing the body rather than imposing control on it.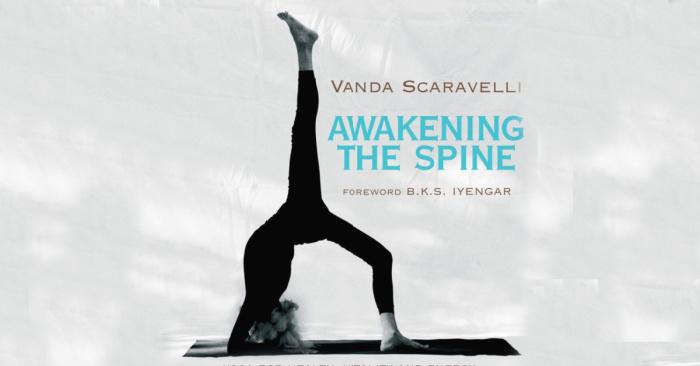 Vanda Scaravelli and her masters

Breath and asana

Awaken the spine

The method of Vanda Scaravelli
Vanda Scaravelli and her masters
When we think of the pioneers of yoga in the West , it is impossible not to think of Vanda Scaravelli , a figure who has transcended her Italian origins and today belongs to a small number of masters of international standing.
Born in 1908 in Florence into a family dedicated to art (her father Alberto was one of the creators of the Maggio Fiorentino), Vanda has dedicated herself to music from an early age and together with her family has the privilege of coming into contact with many great personalities of the his time.
Her family creates a bond of friendship with Jiddhu Krishnamurti , who, in return, recommends to the master Tirumalai Krishnamacharyato go to Europe as a guest of the Scaravellis to teach them yoga.
Krishnamacharya decides to send two of his most talented students, BKS Iyengar and TKD Desikachar .
Asana and breathing
While Iyengar devoted himself to teaching hatha yoga asanas , Desikachar taught Vanda the secrets of pranayama . The three practiced together for a long time, until the two Indian masters stopped traveling to Europe, and Vanda had to develop her own method in order to continue making progress in her discipline, focusing on creating an approach based on breathing and breathing. on the awakening of the spinal column.
" Movement is the song of the body ", said Vanda Scaravelli. We must not forget that at the time not only were there very few non-Indian yoga practitioners , but even fewer were womenpractitioners of yoga, and a famous photo, in which Vanda applies the pincer position wearing a one-piece swimsuit with Iyengar positioned in the peacock position over her back, was revolutionary in its own way.
Awaken the spine
Today the work of Vanda Scaravelli, published among other things in various books, one of which entitled Awakening the spine (Awakening the spine) is considered a milestone in the history of hatha yoga, has inspired many new generation masters, especially many researchers who still pay their tribute to Vanda Scaravelli today.
One of them is Diane Long, who openly declares that she took inspiration from Vanda for her intuitive yoga. One of the most motivational aspects of Vanda's work is that she continued to master quite complex asanas after she turned eighty, despite her beginning to practice yoga in her forties .
The method of Vanda Scaravelli
The love for the practice immersed in nature , the gentle but daily progress, the search for harmony, clarity, awareness and continuous research, have distinguished the method of Vanda Scaravelli and have allowed her to achieve great results in a time. relatively short.
Vanda was also gifted with excellent pedagogical skills , useful when it came to transmitting her knowledge of her to her others: she said that clarity is the art of teaching, while listening is the art of teaching. learning.
Her method never imposes itself on the body but, through a sort of "not-doing", focuses on comfort and active relaxation , which only dissolves the tendencies but maintains the strength and intention of the bod