Osteoporosis: the "Stop fractures" campaign
A campaign on bone health, to learn about osteoporosis, prevention, nutrition and what it can do well: "Stop fractures" offers brochures and specialists to help.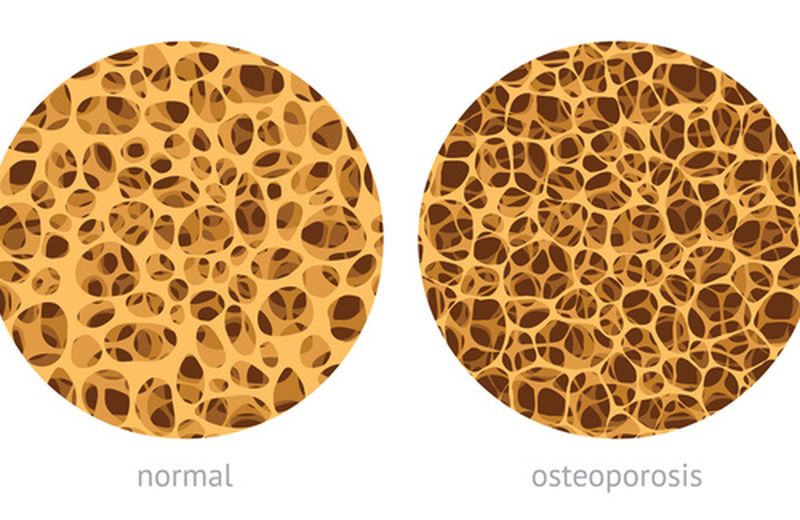 What is osteoporosis
Osteoporosis is a bone disease that affects the entire skeleton  and is characterized by  low bone mineral density and by a deterioration of the microarchitecture of the bone tissue  which can lead to one or more fractures.
Among the areas most affected by osteopporosis are the vertebrae and the neck of the femur ; even if women are among the most affected by this pathology, men must not neglect the problem, but should contact a specialist promptly in case of doubts and to make assessments, as the damage resulting from fractures and bone fragility can be far more serious than those affecting the female population. 
Often the risk factors and the alarm bells are underestimated . Risk factors related to osteoporosis are understood to be familiarity or predisposition, bone fragility, previous fractures.
And, contrary to what one might think, osteoporosis does not only concern the elderly : we see, thanks to this prevention campaign, to dispel some false myths linked to too much disinformation.
Read also  
How to give well-being to the bones >>
The "Stop fractures" campaign
Necessary to combat  fake news that have a fertile life online, the " Stop fractures " campaign aims to spread real knowledge about the osteoporosis problem, leveraging on several factors: 
> Prevention in the first place.
> Nutrition, specifying the guidelines, making doctors talk especially about the role of  milk  in the diet, if it is really good for the bones.
> Sun exposure and vitamin D.
> Attention to lifestyle.
> The practical management of the disease, complete with information on the frequency of visits, drugs and tests.
Information on osteoporosis for everyone 
The specialists of this first national initiative to raise awareness on the risks of bone fragility , in fact, deny the main untrue statements regarding osteoporosis, underlining which are the important points to be careful of.
Their work takes the form of an information booklet available online at the dedicated website " Stop to fractures ".
This is the  Facebook page  dedicated to the campaign .
At this link  informative materials with advice and information for the correct follow-up of patients who have undergone surgery following a hip fracture