Male autoeroticism: how much and how for your own well-being
First of all, a reassurance: masturbation does not take away space for the intimacy of two, far from it. Male self-eroticism is good for the mood as well as for a couple's life. What is perhaps less known is that the benefits also concern the male reproductive system: in this regard, a practice that should be known is prostate massage, let's see why and how it is effective for health.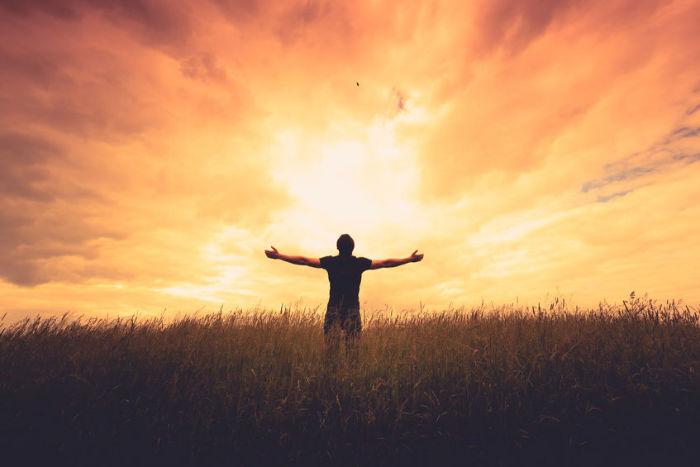 We know for sure: all men masturbate . What we did not know, however, is that male self-eroticism is not only a pleasant practice, but also essential for psychological and physical well-being . But are there the "right" times and ways to practice self-eroticism? Here's how to best combine pleasure and health.
What is masturbation
First of all, let's debunk the myth of masturbation as a perverse practice, linked to moralistic taboos. Furthermore, it is an ancient practice, even linked to myths, as in the Egyptian tradition, which tell of the god Atum and how he created the entire universe with an act of self-eroticism and supported the flow of the Nile thanks to the intensity of his ejaculation. This example to indicate how the topic was free from censorship and considered acceptable since ancient times.
Masturbation is a simple exploration of sexual pleasure through the stimulation of one's erogenous zones and which instinctively moves since childhood and the opinions of accredited sexologists confirm that, yes,  masturbating is good .
How many times to masturbate: is there a right frequency?
According to Indiana University 's National Survey of Sexual Health and Behavior , 23.4 percent of men between 25 and 29 masturbate 2 to 3 times a week. And all the others? There are no precise estimates nor is there, of course, a "right" frequency for masturbation.
Tendentially, auto-eroticism is a more frequent behavior in adolescence and then tends to normalize with the passing of the years, but it is a fact that can vary from one individual to another.
There are men who masturbate every day (40%, according to some research), others who do it more in times of stress and others who, on the contrary, experience a drop in libido in moments of greatest tension.
And according to sexologists and psychologists, any frequency is fine, as long as it is the simple pleasure of masturbating and not compulsive masturbation: if autoeroticism becomes a substitute for couple sex or other activities it could be the alarm bell of a deeper discomfort.
Benefits of Male Masturbation
Self-eroticism is good for everyone, men and women . In addition to the general benefits (improved mood, decreased tension, improved sleep, increased immune defenses, …), however, male masturbation has specific positive repercussions , which benefit the entire male reproductive system and the life of couple.
A Harvard University study looked at a sample of 32,000 men and found that those who ejaculate 5 or more times a week are 33% less likely to develop prostate cancer , the most common male cancer from 45 years of age. then. The reason? The frequent exchange of prostatic fluid and seminal fluid avoids the creation of inflammations and infections.
But it doesn't stop there: self-eroticism is an excellent workout to combat erectile dysfunction and premature ejaculation . Masturbating not only increases desire (by increasing the testosterone level ) but allows you to reduce performance anxiety and increase the duration of sexual intercourse, to the benefit of yourself and your partner.
Many positive effects related to the practice of autoeroticism have been counted:
Increased concentration;

stress reduction;

mood improvement.
thanks to the hormonal release of numerous proactive substances:
Oxytocin

 : "love hormone", which opens up to the world and social bonds;

Endorphins

 : stress relievers, pain relievers and mood supporters;

Testosterone

 : the sex potency hormone;

Prolactin

 : mood modulator and stimulant of the immune system;

Dopamine

 : also referred to as the "happiness hormone", together with endorphins and oxytocin.
Self-eroticism and prostate massage
There is a specific modality of auto- eroticism , then, which amplifies the benefits listed above: it is the prostate massage . The most sensitive male erogenous zone, in fact, is precisely the prostate, the small gland located under the bladder and responsible for the production of prostatic fluid.
Small detail: it is directly reachable only via the anal , and this is the reason why most men reject the idea of ​​prostate stimulation. Yet the prostate massage, in addition to being extremely pleasant (prostate orgasm is considered the most intense and lasting), allows you to keep the prostate gland healthy , with the benefit of sexual activity and the quality of sperm.
Read also 
Inflamed prostate, symptoms
Male masturbation methods
It goes without saying that with modern times, the rejuvenation of certain concepts and taboos, even male masturbation practices have somewhat adapted to female ones and the world of sex toys exists for him too .
Beyond itchy fantasies, there are "mechanical" masturbation methods that can enrich the range of ways to pleasure men too. For example, linked to prostate massage, there is a prostate vibrator on the market , studied on male anatomy, whose effectiveness has also been evidenced by the increase in sales.