November Natural Horoscope
The horoscope of November 2021 according to the astrological calendar, from October 23 to November 22: the first horoscope in which astrological forecasts are intertwined with natural well-being. Find out more about your sign!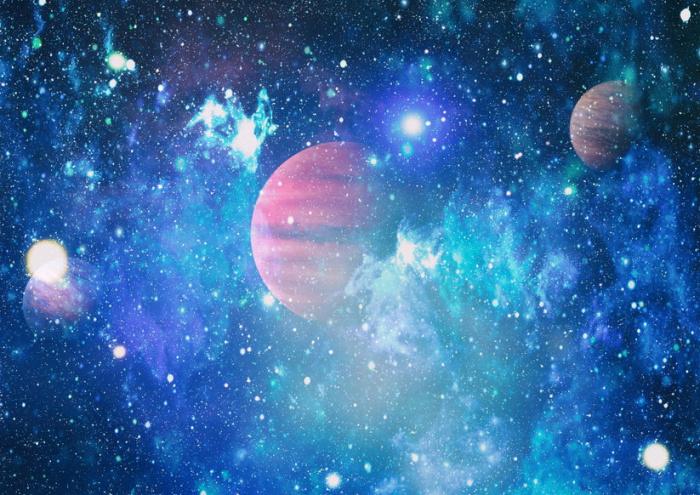 The natural horoscope for November 2021  is online with forecasts on the trend of the month,  tips on how to manage the period in the best possible way , tips on body and movement, spiritual tips and advice on reading and music.
Overview of the November horoscope
The month of November is very strong with three planets ( Sun , Mercury and Mars ) in the most intense, mysterious, astute, intuitive sign of the zodiac:  Scorpio . 
If we consider that Mars in Scorpio is in its second domicile and that Mercury in this sign is in its exaltation , we can immediately realize how November is a month that has a lot to tell us in terms of  energy , passions , courage , initiatives.
Scorpio is the detective of the zodiacand during this period the need to deepen the meaning of things will increase exponentially, moreover we will be able to grasp the subtleties and details of some situations more easily. The need to go to the bottom , to dissect and understand will be very strong and will allow all of us to find solutions to complex problems.
Since Scorpio is a sign ruled by  Pluto , a planet with disturbing implications, however there may be a tendency to cultivate grudges or black thoughts, to express themselves in a cynical and cutting way, or in the worst case offensive. The conjunction of Mars with Mercury, active in the second seventh of the month, recommends prudence in the use of words.
The  fixed signs  ( Taurus,  Leo ,  Aquarius , Scorpio) and  the signs ruled by Mercury  ( Virgo  and  Gemini ) need to be careful about how they relate to others.
Another aspect to take into account is given by the opposition of Mars to Uranus , which will be felt especially during the third week of November. This collective transition could express itself with an uncooperative, rebellious, impulsive type of energy. Some conflicts may escalate if some caution is not exercised.
Don't forget that Scorpio tends to take things very personally, and to think in terms of black or white. If he firmly believes that he is right or thinks he has suffered an injustice, he is unlikely to let it go.
Mediation is not a characteristic of Scorpio. Many conflicts could become more bloody, and there could be a tendency to face confrontations and battles mainly for matters of personal power .
November horoscope for Aries
This particular month of November . Particularly because the energies involved do not allow us to classify everything in terms of black and white, beautiful or ugly, positive or negative. They do not allow it in general, let alone in a generic horoscope…
Read all the tips for November for ARIES >>
November horoscope for Taurus
When the going gets tough the tough get to play . It is a saying that in this period suits you more than ever dear friend of the Taurus, because the stars are challenging you to take your life in hand, through courageous and important choices …
Read all the tips for November for the TAURUS >>
November horoscope for Gemini
Ruled by Mercury you are strongly influenced by its inversions of Heaven : the November one is very intense characterized by the energy of Mars and Mercury in Scorpio which in the second week of the month will almost always walk arm in arm, indicating that the words spoken will have an effect and a particular strength…
Read all the tips for November for GEMINI >>
November horoscope for Cancer
Not bad this November sky . Mercury ,  day 5, finally ends its quadrature from the sign of Libra to enter Scorpio, a sign in which Mars is also found. This change of guard is not a trivial matter considering that the two planets between September and October gave birth to small setbacks and problems in the family and at work …
Read all the November tips for CANCER >>
November horoscope for Leo
Start with a little nervousness this November. The squaring of Mars and Mercury in Scorpio will not always positively affect your mental processes and your way of communicating. The two planets could diminish your rationality …
Read all the tips for November for the LION >>
November horoscope for Virgo
November is a really good month ! With Mars and Mercury in excellent support, physical fitness and mental alertness will be at the highest levels. The two planets are found in the magnetic and intriguing sign of Scorpio, a sign that, like you, does not like superficiality …
Read all the tips for November for the VIRGIN >>
November horoscope for Libra
There is an important change of guard in this early November sky: Venus , the star that governs you, on the day of the 5th leaves Sagittarius to enter Capricorn , a sign in which it will remain for a rather long period of time …
Read all the November councils for LIBRA >>
November horoscope for Scorpio
And finally good news is on the way for Scorpio too . Saturn, the very strong passage of Mars in your sign for you, which is joined by Mercury from day 5, a winning mix that will allow you to unlock a whole series of situations that had remained pending and that have put you a little in fibrillation…
Read all the November tips for SCORPIO >>
November horoscope for Sagittarius
The great Jupiter continues to give you joy, optimism and confidence in your potential ,  which from the sign of Aquarius supports you with a reassuring sextile. A Jupiter that last month became safer and more effective, more brilliant and brilliant …
Read all the November tips for SAGITTARIUS >>
November horoscope for Capricorn
Fabulous November , with a lot of stars in your favor, starting from Venus that day 5 enters your sign, in which it will remain (prick up your ears!) Until March 5, 2022. It is a significant transit that you it will favor both in the affective field…
Read all the November tips for CAPRICORN >>
November horoscope for Aquarius
Positive month that of October . To give you joy, optimism and confidence in the fluctuating month of November. Mercury ,  the planet of communication, day 5 begins an annoying square to your Sun, ushering in a slightly more complicated phase for your relationships. The planet, during the second week of November.…
Read all the tips for November for THE AQUARIUM >>
November horoscope for Pisces
November is a truly inspiring month ! With Mercury  supporting you from the sign of Scorpio since day 5, the profession will undergo a surge: job offers, new clients, more income, travel, new acquaintances…
Read all the November tips for FISH >>